Meet The Off Leash K9 Team
Matthew Sulhoff - Head Trainer
Matthew Sulhoff is the Head Trainer for OLK9 St Louis. He was raised in the Lindbergh South County District, after graduating high school he joined the Navy. After serving his country, he used his military training to become a chef, and he eventually moved back to Missouri.
His interest in animal training is a result of being raised by a mother who often fostered animals and volunteered at shelters. Matthew attended the Tom Rose school and has spent time independently training service animals for disabled veterans. In addition, he has trained police dogs for several officers in the Missouri and Illinois areas. From there, he furthered his education in canine training by attending Off Leash K9. Matthew loves watching the dogs he trains transform into respectable canine citizens, and looks forward to the opportunity to do the same with your furry friend!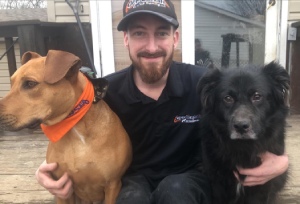 Brody Hassel graduated from Culver-Stockton College, where he received a BA in Communications. A college athlete turned personal trainer, Brody grew up with personal dogs and hunting dogs and always had a history of rescuing dogs and bringing them home to mom.
During Covid, Brody found Raya, his 1-year-old brindle hound mix, and as he spent more and more time training her and taking her on camping and backpacking trips, he grew fond of the process. He then found Off Leash K9 Training to take his training to new heights and has been with OLK9 since!
do you have questions for us?
Or Call us for a free consultation today!
About Off Leash K9 Training
Dog Trainers that Are Recognized Around The World!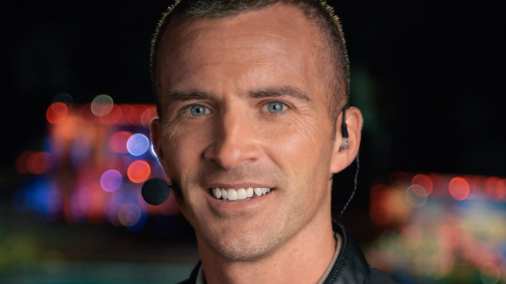 Nick White is the Owner and Founder of Off Leash K9 Training.  Nick is a former US Marine and former US Secret Service. He currently has over 130+ dog training locations throughout the United States.
Nick is globally recognized as being one of the top dog trainers in the world.  He has 2 official world records in off leash obedience, named on Wikipedia as one of the top 20 dog trainers in the world, recently named top 10 trainer in the world by bestdogtrainers.org, has been featured in many magazines and shows, and he is regularly requested by the top celebrities and athletes! He has been called upon by people such as actor Ryan Reynolds, WWE's John Cena, MLB All Star Max Scherzer, UFC World Champion Jon "Bones" Jones, and many more!
You can visit our YouTube Channel and watch over 1500+ before/after videos of Nick and his team's work!  Off Leash K9 Training has more documented videos than any dog training business in the entire world!